MARTIN & COMPANY MARKETING SOLUTIONS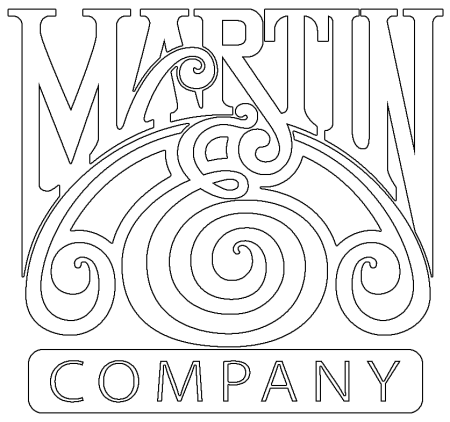 location_on
Whites Creek (TN)
Segments of the Market and Company Profile
Autocross
Circle Track
Diesel Racing
Drag Racing
Drifting
Electric Vehicle Racing
Formula/Single Seater
Hill Climb
Historic/Vintage
Hot Rod
Karting
Land Speed
Late Model
Marine Racing
Modified
Motorcycle Racing
Muscle Car
Off-Road
Open-Wheel
Rally
Road Racing
Sport Compact
Sports Car/Endurance
Sprint Car/Midget
Stock Car
Street/Strip
Touring Car
Tractor Pulling
Truck Racing
Today's marketing landscape is complicated. Martin & Company can make it simple. We are a full-service marketing solutions firm specializing in both traditional and digital branding for the performance automotive aftermarket. Now celebrating our 27th year in business, the M&C team digs deep and utilizes research-based decision making to understand the challenges clients face to compete in a crowded and ever-changing market. Our expertise includes brand development, public relations, social media and a host of online tools to build sales and distribution. Whether you are a startup or a global company with multiple markets and brands, Martin & Company delivers cost-effective, measurable results.

We consider ourselves as an extension of your marketing department providing overview guidance and strategic direction to make sure your marketing goals are achieved. We are vigilant in exploring your opportunities, your competition and your innate deficiencies to develop a plan of attack to gain market share and build your brand.

Services

Strategy - Brainstorm and present marketing solutions for the building of client brands in line with the company objectives through every available marketing opportunity. Make recommendations and facilitate the development of client distribution in terms of programs and promotions.

Media Negotiation and Buys – M&C has extensive experience in this arena and has built strong relationships with the myriad media partners. We work hard to ensure every client gets the best rates and added value available and help manage deadlines and details, interacting regularly with the appropriate person on monthly commitments.

Digital Marketing/Social Media Guidance – The M&C team works with client partners to create the 30,000 ft. vision for overall goals and objectives for the total social media footprint, develop strategic advertising plans for Google, Facebook, Twitter, and YouTube, then manage the ads weekly, analyze the effectiveness and realign spends as defined by results.

Analysis - monthly presentation of digital marketing results; monthly presentation of market trend analysis including general marketing trends that impact clients in the news.

Website Development – Whether you need a landing page, refresh or total overhaul, we are able to develop a content rich website that will help build sales of your products or services.

Public Relations –Services include development of news releases, feature articles, interviews, Editorial Contact Sheet, trade show support, wire releases, PR plans and campaigns backed by monthly PR summaries and detail reports for accountability.

Content Marketing Execution - Content development including all writing and event execution (all written word delivered through print media, digital media, and social platforms, and event marketing). This includes an annual content creation plan inclusive of per month plans for product, race result (if appropriate), client testimonial, fun, and playful posts for social media, website blog or other columns.

Creative Production – As an agency that has racked up awards over the past three decades, we are able to hone in on the key messages and images to build ads that work for print or digital.
MARTIN & COMPANY MARKETING SOLUTIONS
Product or Service Spotlight
MARTIN & COMPANY MARKETING SOLUTIONS
Videos and Tech Webinars
MARTIN & COMPANY MARKETING SOLUTIONS
Industry Resources
MARTIN & COMPANY MARKETING SOLUTIONS
Brochures & Catalogs (1)
Martin & Company Advertising Services Brochure
MARTIN & COMPANY MARKETING SOLUTIONS
MARTIN & COMPANY MARKETING SOLUTIONS
Technical Articles (1)
WordPress Now Used On 40% Of All Websites On The Internet
MARTIN & COMPANY MARKETING SOLUTIONS