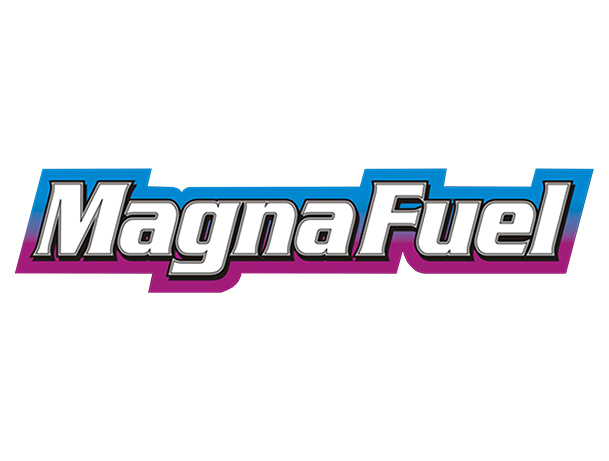 location_on
Colorado Springs (CO)
Segments of the Market and Company Profile
Autocross
Circle Track
Diesel Racing
Drag Racing
Drifting
Electric Vehicle Racing
Formula/Single Seater
Hill Climb
Historic/Vintage
Hot Rod
Karting
Land Speed
Late Model
Marine Racing
Modified
Motorcycle Racing
Muscle Car
Off-Road
Open-Wheel
Rally
Road Racing
Sport Compact
Sports Car/Endurance
Sprint Car/Midget
Stock Car
Street/Strip
Touring Car
Tractor Pulling
Truck Racing
SINCE 1995, MAGNAFUEL HAS DESIGNED AND MANUFACTURED PREMIUM, LONG-LASTING, DURABLE, HIGH-PERFORMANCE FUEL SYSTEMS. MAGNAFUEL PRODUCTS CONTINUE TO BE DEVELOPED IN CLOSE ASSOCIATION WITH PROFESSIONAL RACERS. WHEN YOU PURCHASE A MAGNAFUEL FUEL SYSTEM, YOU REAP THE BENEFITS FROM THE WORK OF THOSE SUCH AS WARREN JOHNSON, KURT JOHNSON, GREG ANDERSON, JASON LINE, GREG STANFIELD, RICK JONES, V. GAINES AND MANY OTHERS.



WHEN KURT JOHNSON BECAME THE FIRST NHRA DRIVER TO ENTER THE SIX-SECOND CLUB, HE DID IT WITH A MAGNAFUEL RACING FUEL SYSTEM. AS A MATTER OF FACT, A MAGNAFUEL FUEL SYSTEM WAS ON-BOARD FOR EVERY 200 MPH PASS WARREN AND KURT JOHNSON EVER MADE. NOW, MAGNAFUEL RACING FUEL SYSTEMS ARE INSTALLED ON EVERYTHING FROM SPEEDBOATS TO HILL-CLIMB TRUCKS.



MAGNAFUEL IS ABLE TO DELIVER HIGH-END FEATURES AND RACE-PROVEN DURABILITY IN A SYSTEM THAT'S AFFORDABLE TO ALL RACERS, STREET TO PRO. MAGNAFUEL TESTS EVERY PUMP AND REGULATOR FOR PRESSURE AND VOLUME. ALL MAGNAFUEL PUMPS AND REGULATORS ARE SERIALIZED AND MARKED WITH THE LOGO AND NAME. IF IT DOESN'T SAY MAGNAFUEL, IT ISN'T A MAGNAFUEL PRODUCT.



WHEN YOU BUY A MAGNAFUEL FUEL SYSTEM, YOU GET A LOT MORE

PERFORMANCE FOR YOUR RACING INVESTMENT.
MAGNAFUEL PRODUCTS, INC.
Product or Service Spotlight